PlayARt loves Record Stores!
1. PERSONALIZED SERVICE.
You are 3X as likely to discover something new shopping locally
2. CONNECT WITH YOUR COMMUNITY.
Bump into friends, enjoy lively streets and sidewalks. Be a part of it!
3. IMPACT LOCAL ECONOMY.
Shopping in your community creates jobs and strengthens where you live.
Shop Local!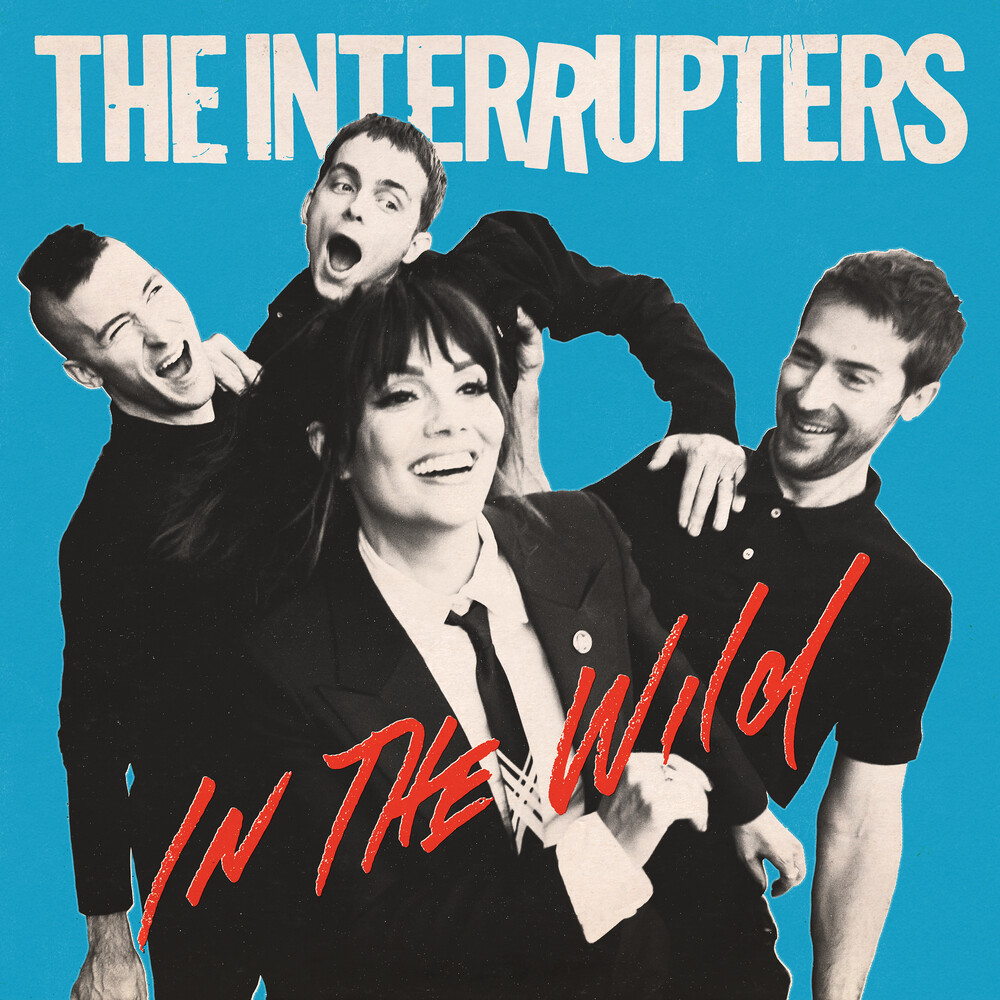 Details

Format: Vinyl
Label: HELLCAT RECORDS
Rel. Date: 08/05/2022
UPC: 045778054381
Visualizers plus on cover videos.
In The Wild [Indie Exclusive Limited Edition Opaque Aqua Blue LP]
Artist: The Interrupters
Format:
Vinyl
DISC: 1
1. Anything Was Better
2. As We Live (Feat. Tim Armstrong & Rhonda Dakar)
3. Raised By Wolves
4. In the Mirror
5. Kiss the Ground
6. Jailbird
7. The Hard Way
8. My Heart
9. Let 'Em Go
10. Worst for Me
11. Burdens (Feat. Hepcat)
12. Love Never Dies (Feat. the Skints)
13. Afterthought
14. Alien
More Info:
After three studio albums and over a decade deep into the music game, THE INTERRUPTERS deliver their new album, In The Wild. This 14-track opus is the real deal; it's a story of survival, a story of resilience, by a band being bold and rejecting the easy impulses of simply repeating what's worked before. Together during lockdown, Aimee Interrupter, partner and guitarist Kevin Bivona, and his younger twin brothers, Jesse (drums) and Justin (bass), decided to put idle hands to work. After building a home studio in their garage together, Kevin stepped up and took charge of production duties to become "the accountable one" this time around. The record took shape in an unforced and organic fashion, and the recording process was evidently a fun one, which is reflected in the sound of the album, gliding across a spectrum of breathless punk rock, doo-wop, gospel, dancehall, and the band's customary nods to the lineage of two-tone. It's further evidenced in the uplifting spirit and the glittering rollcall of guests (Tim Armstrong, Rhoda Dakar, Hepcat, The Skints) involved too. Thanks to the cocoon of the intimate environment they'd built and relaxed working practices, the results made for the most personal Interrupters album to date, as well as being the one all four feel most connected to.

The follow-up to their 2018 breakthrough album, Fight The Good Fight, which spawned multiple singles including "She's Kerosene", with over 50 Million streams to date. This smash-hit sent the band to the top of the radio charts and across the globe, playing live with everyone from Dropkick Murphys to Green Day. It was Spring 2020 as they were headed out on an 8-week Hella Mega stadium tour in support of Green Day, Weezer, and Fall Out Boy, when like the rest of the world, the band's plans went kaput. The forced time at home gave them a period of much-needed rest, followed by an injection of creative energy that led the band to write over 80 songs, curate a live album and documentary film about their lives and their first trip to Japan. THE INTERRUPTERS will be back on the road starting this Spring, co- heading with Flogging Molly and touring through the remainder of 2022 and beyond.