PlayARt loves Record Stores!
1. PERSONALIZED SERVICE.
You are 3X as likely to discover something new shopping locally
2. CONNECT WITH YOUR COMMUNITY.
Bump into friends, enjoy lively streets and sidewalks. Be a part of it!
3. IMPACT LOCAL ECONOMY.
Shopping in your community creates jobs and strengthens where you live.
Shop Local!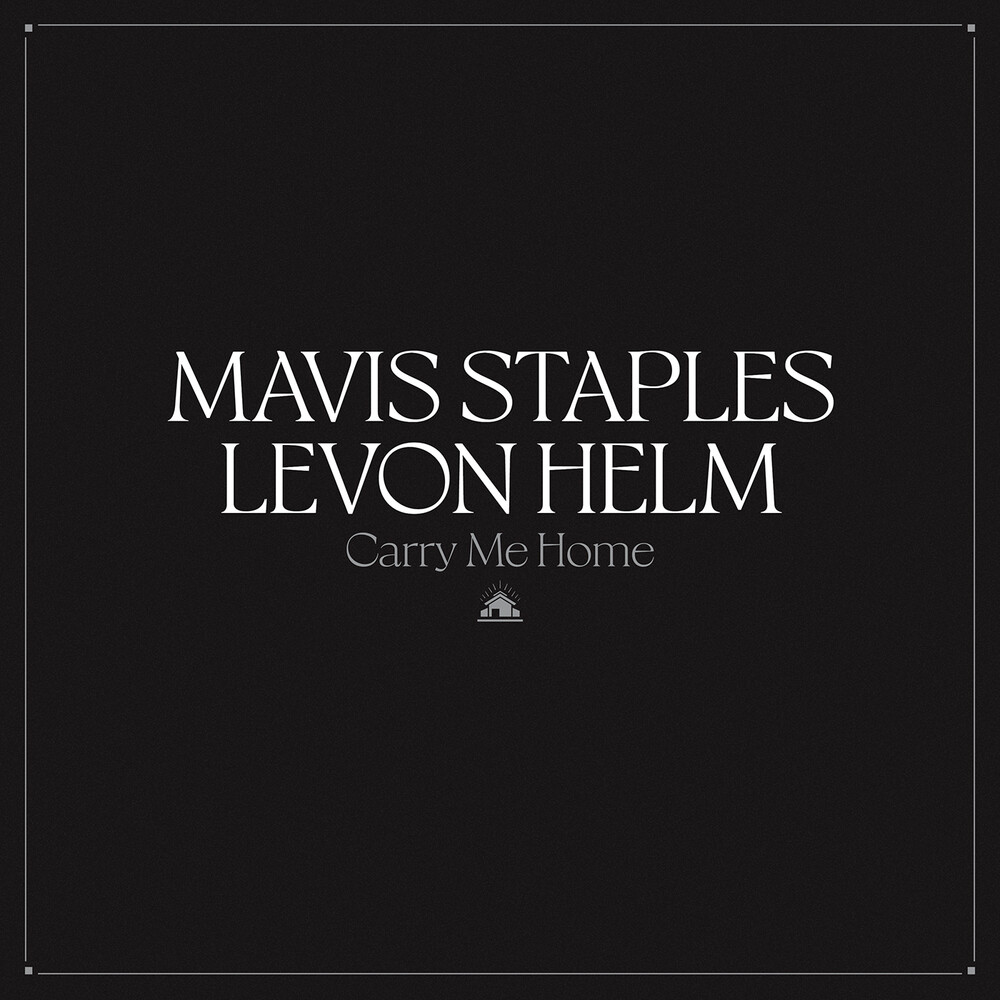 Details

Format: Vinyl
Label: ANTI
Rel. Date: 08/05/2022
UPC: 045778785988
Visualizers plus on cover videos.
Carry Me Home [Indie Exclusive Limited Edition Translucent Clear 2LP]
Artist: Mavis Staples & Levon Helm
Format:
Vinyl
DISC: 1
1. This Is My Country
2. Trouble in My Mind
3. Farther Along
4. Hand Writing on the Wall
5. I Wish I Knew How It Would Feel to Be Free
6. Move Along Train
7. This May Be the Last Time
8. When I Go Away
9. Wide River to Cross
10. You Got to Move
11. You Got to Serve Somebody
12. The Weight
More Info:
Iconic singer Mavis Staples is an alchemist of American music, and during her 70+ year career one of her most beloved musical moments was her riveting performance in Martin Scorsese's film' The Last Waltz,' performing "The Weight", with The Band, a moment that forged a life-long friendship between her and Levon Helm. Staples came to Woodstock, NY to perform as part of Helm's renowned Midnight Ramble series, and the ensuing concert-available now for the first time on the rousing new ANTI- Records release 'Carry Me Home'-would mark a personal high watermark for both artists. Captured live in the summer of 2011, 'Carry Me Home' showcases two of the past century's most iconic voices coming together in love and joy, tracing their shared roots and celebrating the enduring power of faith and music. The setlist was righteous that night, mixing vintage gospel and soul with timeless folk and blues, and the performances were loose and playful, fueled by an ecstatic atmosphere that was equal parts family reunion and tent revival. Read between the lines, though, and there's an even more poignant story at play here. Neither Staples nor Helm knew that this would be their last performance together-the collection marks one of Helm's final recordings before his death-and listening back now, a little more than a decade later, tunes like "This May Be The Last Time" and "Farther Along" take on new, bittersweet meaning. The result is an album that's at once a time capsule and a memorial, a blissful homecoming and a fond farewell, a once-in-a-lifetime concert-and friendship-preserved for the ages. Staples and the night's soulful crew of backup singers handle the vast majority of the vocal work here, but it's perhaps album closer "The Weight," which features Helm chiming in with lead vocals for the first time, that stands as the concert's most emotional moment."It never crossed my mind that it might be the last time we'd see each other," says Staples. "He was so full of life and so happy that week. He was the same old Levon I'd always known, just a beautiful spirit inside and out." "My dad built The Midnight Rambles to restore his spirit, his voice, and his livelihood," says Helm's daughter, Amy, who sang backup vocals with her father and Staples at their performance. "He'd risen back up from all that had laid him down, and to have Mavis come sing and sanctify that stage was the ultimate triumph for him."