PlayARt loves Record Stores!
1. PERSONALIZED SERVICE.
You are 3X as likely to discover something new shopping locally
2. CONNECT WITH YOUR COMMUNITY.
Bump into friends, enjoy lively streets and sidewalks. Be a part of it!
3. IMPACT LOCAL ECONOMY.
Shopping in your community creates jobs and strengthens where you live.
Shop Local!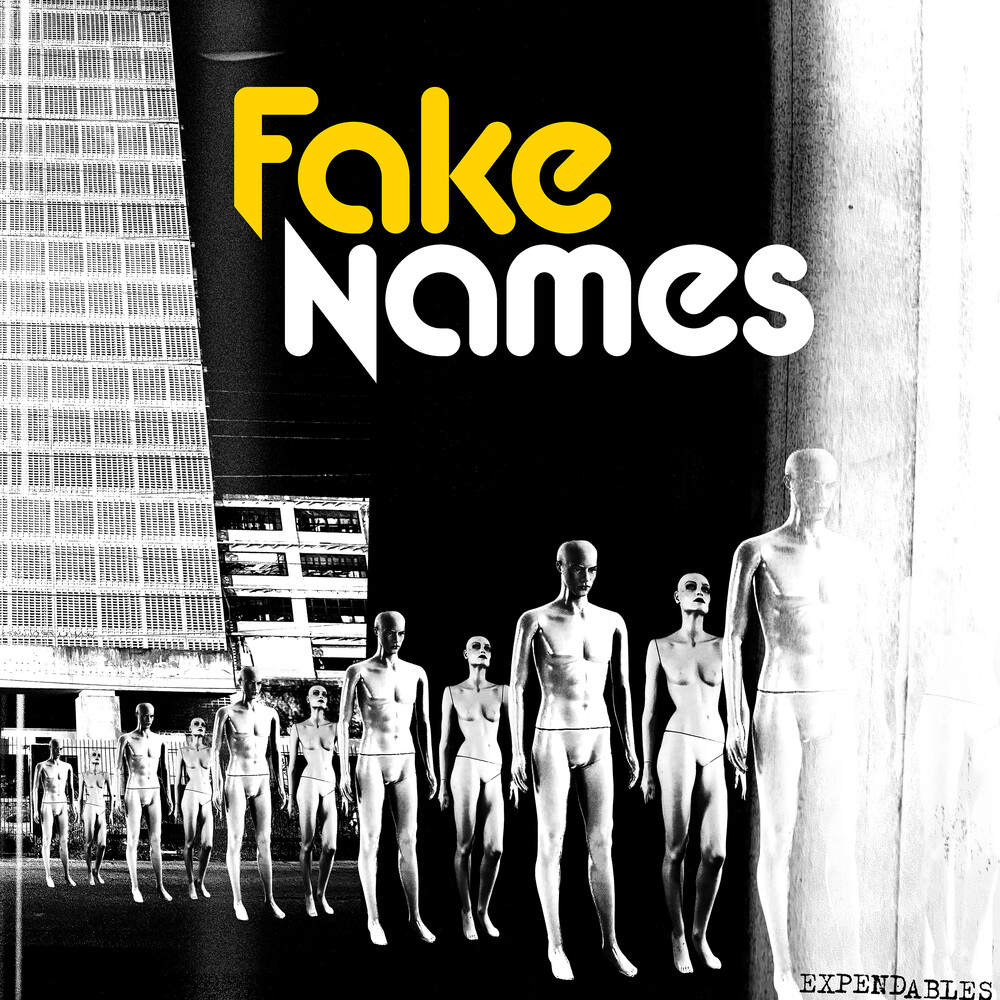 Details

Format: CD
Label: EPITAPH
Rel. Date: 03/24/2023
UPC: 045778794225
Visualizers plus on cover videos.
Expendables
Artist: Fake Names
Format:
CD
DISC: 1
1. Targets
2. Expendables
3. Delete Myself
4. Go
5. Don't Blame Yourself
6. Can't Take It
7. Damage Done
8. Madtown
9. Caught in Between
10. Too Little Too Late
More Info:
If credibility were currency, FAKE NAMES' wealth would be off the charts. Composed of Brian Baker (Minor Threat, Bad Religion, Dag Nasty), Michael Hampton (S.O.A., Embrace), Dennis Lyxzén (Refused, INVSN, The [International] Noise Conspiracy), Johnny Temple (Girls Against Boys, Soulside) and the newest member Brendan Canty (Fugazi, Rites of Spring), the band is a veritable post-hardcore dream team.

However instead of rehashing the past, Expendables is a reinvention that sees the band dialing back the distortion and leaning into the melodies. The result pairs their unparalleled pedigree with a pop sensibility that's slightly unexpected and wholly satisfying. "For our
last record [2019's FAKE NAMES]the general influences were 70's U.K. punk and power-pop; but it wound up with a little classic rock vibe as well, like the Vibrators meets Aerosmith. We never saw that coming!" , Baker explains.

For Expendables the band enlisted producer Adam "Atom" Greenspan (IDLES, Yeah Yeah Yeahs). Baker explains, "The pop influences are a little more out front on this one and the production really helps it shine. It sounds more direct, more urgent." Expendables is the latest exchange in a musical conversation that spans four decades. Baker aptly refers to the lineup of FAKE NAMES as a "mutual admiration society" and says that once the five members got in the same room together, it felt as if they had already been in the band together for years.