PlayARt loves Record Stores!
1. PERSONALIZED SERVICE.
You are 3X as likely to discover something new shopping locally
2. CONNECT WITH YOUR COMMUNITY.
Bump into friends, enjoy lively streets and sidewalks. Be a part of it!
3. IMPACT LOCAL ECONOMY.
Shopping in your community creates jobs and strengthens where you live.
Shop Local!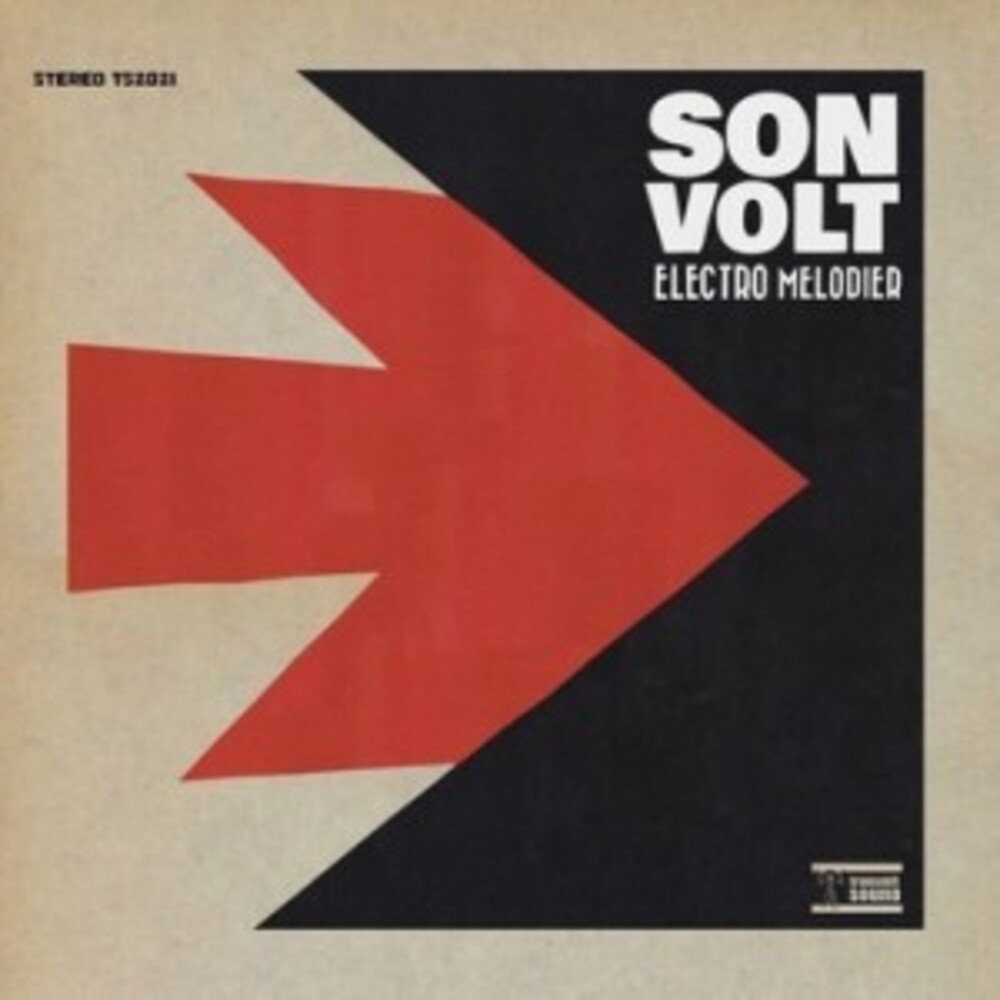 Details

Format: Vinyl
Label: Transmit Sound
Rel. Date: 07/30/2021
UPC: 787790335450
Visualizers plus on cover videos.
Electro Melodier [LP]
Artist: Son Volt
Format:
Vinyl
DISC: 1
1. Reverie
2. Arkey Blue
3. The Globe
4. Diamonds and Cigarettes
5. Lucky Ones
6. War on Misery
7. Living In The USA
8. Someday Is Now
9. Sweet Refrain
10. The Levee On Down
11. These Are The Times
12. Rebetika
13. The Globe / Prelude
14. Like You
More Info:
2020 was not quite what Jay Farrar was expecting for the 25th anniversary of Son Volt, the band he started in 1995 after leaving the seminal group Uncle Tupelo, whose No Depression album helped define the alt-country and Americana genre. The group had just finished an Outlaw Country Cruise when the pandemic hit and sent them into their homes on lockdown.

Instead of a triumphant tour marking the illustrious landmark, Farrar was forced indoors by the pandemic, and his "Reverie" during that time helped define Electro Melodier, Son Volt's 10th studio album – and third for influential Nashville indie Thirty Tigers. The title, taken from the names of two vintage amplifiers from the late '40s and early '50s, also describes the disc's unique blend of folk, country, blues, soul and rock – an electric troubadour with melodies that hit and stick. Social protest songs like "Living in the U.S.A." and "The Globe," the former about the promises of this nation gone wrong, the latter referencing the street protests accompanying the Black Lives Matter movement, exist side by side with odes to long-term relationships (specifically his 25-year marriage) in "Diamonds and Cigarettes" and "Lucky Ones."

Once again accompanied by the current Son Volt line up – keyboardist/steel guitarist Mark Spencer, bassist Andrew Duplantis, guitarist Chris Frame and drummer Mark Patterson – Farrar takes a slight turn from 2019's politically pointed Union to a series of songs that asks questions rather than demanding answers – think of "Living in the U.S.A." as Farrar's version of Bruce Springsteen's "Born in the U.S.A.," Neil Young's "Rockin' in the Free World" or Patti Smith's "People Have the Power," an anthem to unite the populace.

One listen to Electro Melodier, which opens with "Reverie," describing Farrar's contemplative state gazing out his window, enlivened with Mark Spencer's "Wichita Lineman" guitar riffs and the lush Big Star melodies, and you wonder why no other rock 'n' roll bands or singer/songwriters are making albums like this about what we're all going through.

With tour dates scheduled before the end of 2021, Son Volt is ready to return to what they know best after a welcome period of introspection.

The songs of Electro Melodier help remind us to be thankful of what we still have – new music from Jay Farrar and Son Volt.