PlayARt loves Record Stores!
1. PERSONALIZED SERVICE.
You are 3X as likely to discover something new shopping locally
2. CONNECT WITH YOUR COMMUNITY.
Bump into friends, enjoy lively streets and sidewalks. Be a part of it!
3. IMPACT LOCAL ECONOMY.
Shopping in your community creates jobs and strengthens where you live.
Shop Local!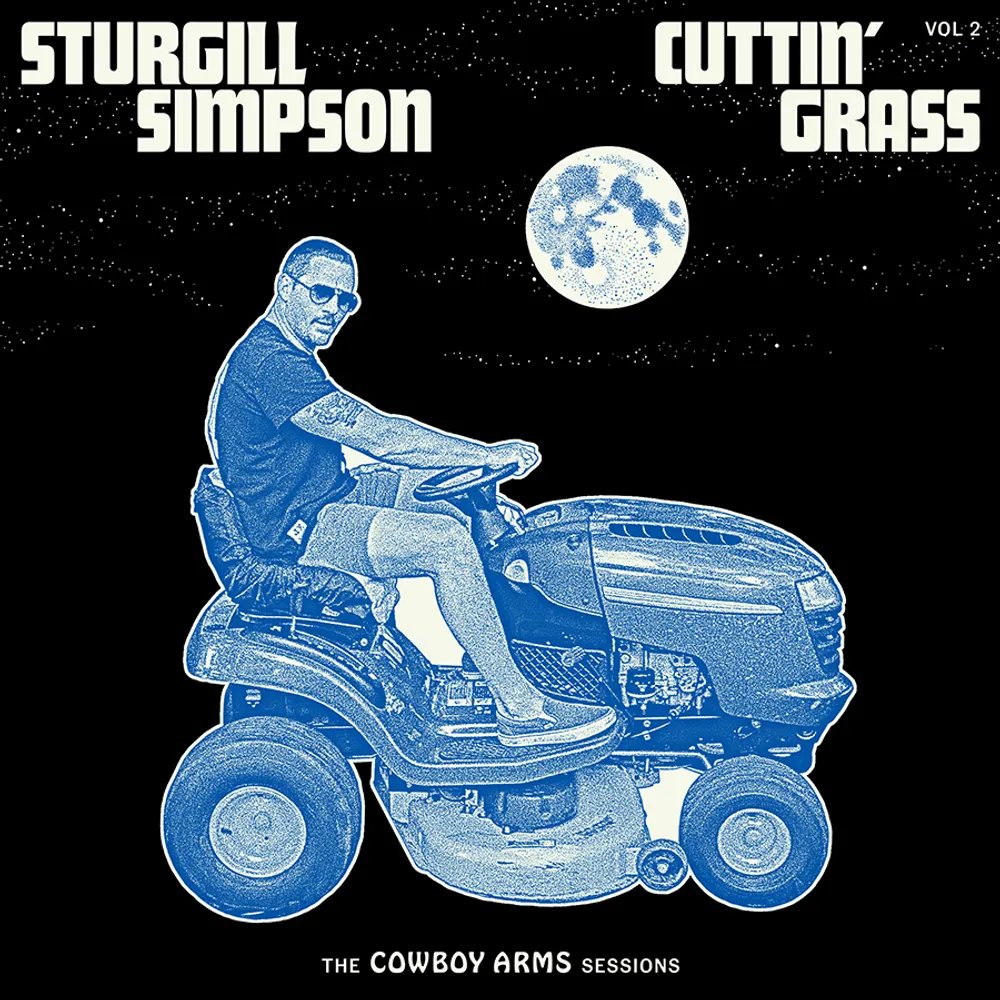 Details

Format: Vinyl
Label: HTPM
Rel. Date: 04/02/2021
UPC: 787790344254
Visualizers plus on cover videos.
Cuttin' Grass - Vol. 2 (The Cowboy Arms Sessions) [Indie Exclusive Limited Edition Opaque Blue w. White Swirl 2LP]
Artist: Sturgill Simpson
Format:
Vinyl
DISC: 1
1. Call To Arms
2. Brace For Impact (Live A Little)
3. Oh Sarah
4. Sea Stories
5. Hero
6. Welcome To Earth (Pollywog)
7. Jesus Boogie
8. Keep It Between The Lines
9. You Can Have The Crown
10. Tennessee
11. Some Days
12. Hobo Cartoon
More Info:
Just a few weeks after the surprise release of the Cuttin' Grass (Vol. 1): Butcher Shoppe Sessions album—which Uproxx called "the most sublime and delightful music he's yet made on record"—Sturgill Simpson returns with the next installment of his bluegrass series, Cuttin' Grass (Vol. 2): The Cowboy Arms Sessions. The genre-defying singer/songwriter reconvened an A-Team of acoustic players (now dubbed "The Hillbilly Avengers") for another round of reinterpretations of his catalogue, this time largely focusing on 2016's A Sailor's Guide to Earth, which won the Grammy for Country Album of the Year and was nominated for Album of the Year. This volume also includes "Jesus Boogie," originally performed by Simpson's first band, Sunday Valley, and two previously unreleased songs, "Tennessee" and "Hobo Cartoon," the latter of which was co-written with the incomparable Merle Haggard—who once said that Simpson was "about the only thing I've heard that was worth listening to in a long time."

Cuttin' Grass Vol. 1 (Butcher Shoppe Sessions) is now available on Vinyl & CD.
Reviews: