PlayARt loves Record Stores!
1. PERSONALIZED SERVICE.
You are 3X as likely to discover something new shopping locally
2. CONNECT WITH YOUR COMMUNITY.
Bump into friends, enjoy lively streets and sidewalks. Be a part of it!
3. IMPACT LOCAL ECONOMY.
Shopping in your community creates jobs and strengthens where you live.
Shop Local!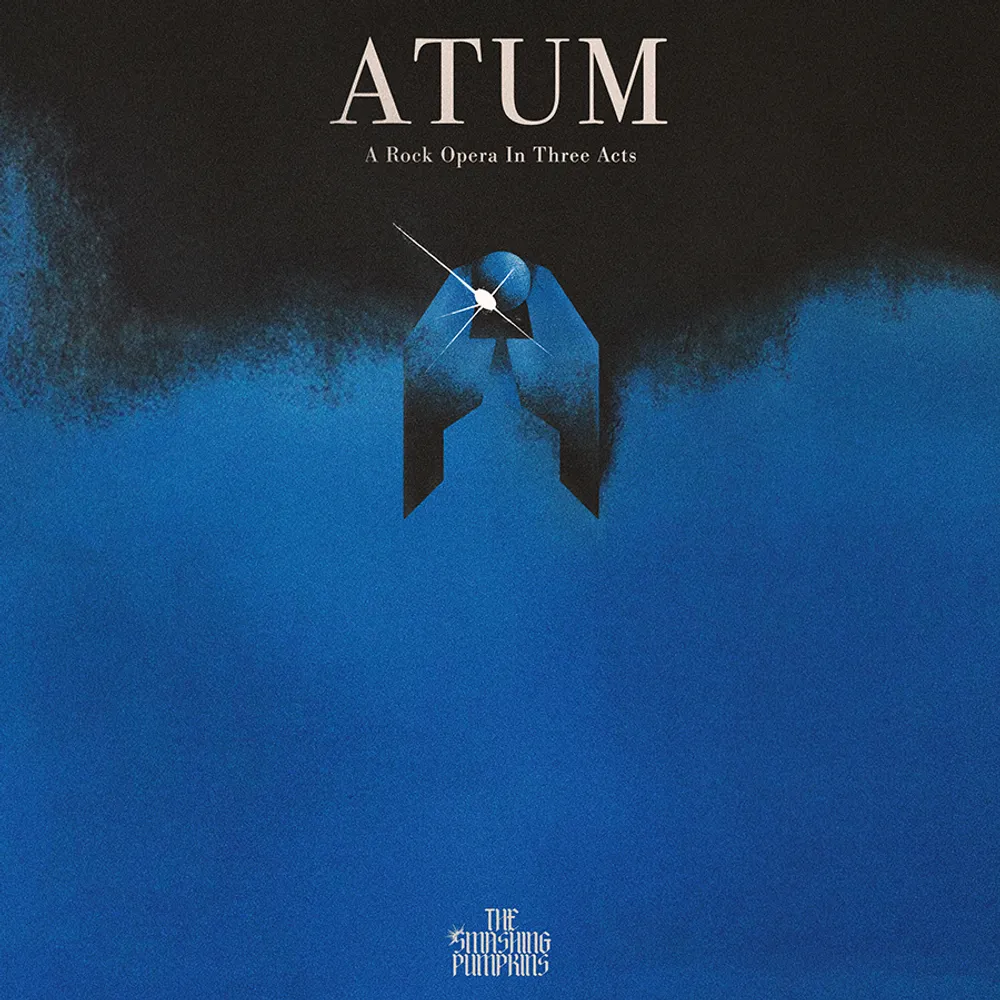 Details

Format: Vinyl
Label: Martha's Music
Rel. Date: 05/05/2023
UPC: 793888105676
Visualizers plus on cover videos.
ATUM [Indie Exclusive Limited Edition 4LP w/ Exclusive Inserts]
Artist: Smashing Pumpkins
Format:
Vinyl
DISC: 1
1. ATUM
2. Butterfly Suite
3. The Good In Goodbye
4. Embracer
5. With Ado I Do
6. Hooligan
7. Steps In Time
8. Where Rain Must Fall
9. Beyond The Vale
10. Hooray!
11. The Gold Mask
DISC: 2
1. Avalanche
2. Empires
3. Neophyte
4. Moss
5. Night Waves
6. Space Age
7. Every Morning
8. To The Grays
9. Beguiled
10. The Culling
11. Springtimes
DISC: 3
1. Sojourner
2. That Which Animates The Spirit
3. The Canary Trainer
4. Pacer
5. In Lieu Of Failure
6. Cenotaph
7. Harmageddon
8. Fireflies
9. Intergalactic
10. Spellbinding
11. Of Wings
More Info:
The indie variant includes three exclusive screen-printed inserts, each inspired by the three acts of ATUM.


The Smashing Pumpkins' highly anticipated twelfth studio album, ATUM (pronounced Autumn) is a three-act rock opera album featuring 33-tracks, and is the sequel to 1995's Mellon Collie and the Infinite Sadness and 2000's Machina/Machine of God. ATUM was written and produced by Billy Corgan over the past 4 years. Available on April 21, 2023 on 3xCD, 4xLP, and 4xLP indie-exclusive which includes three exclusive screen-printed inserts, each inspired by the three acts of ATUM.
Reviews: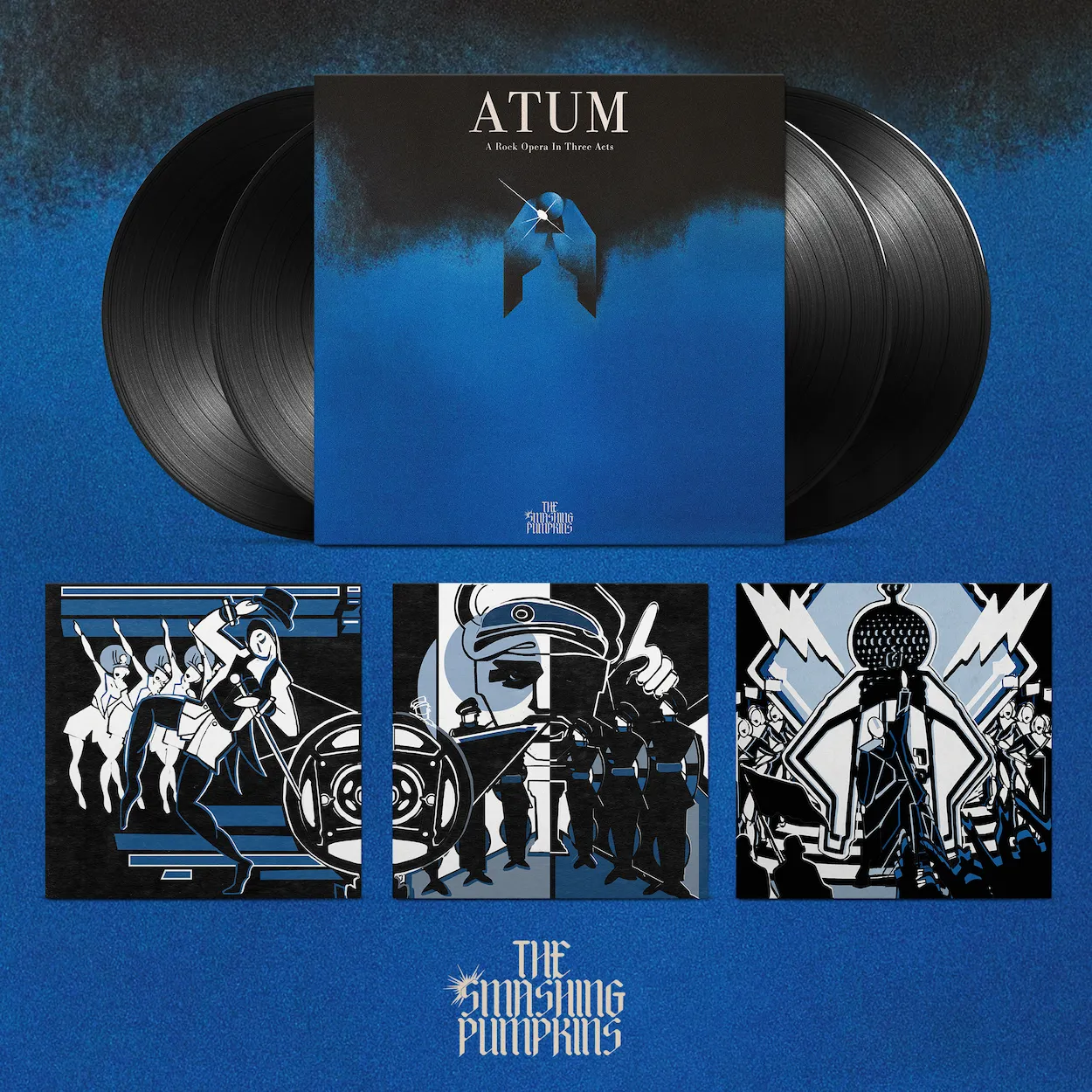 Alongside the album announcement comes Billy Corgan's brand-new podcast series Thirty-Three with William Patrick Corgan, available now via https://smashingpumpkins.com. Each episode of Thirty-Three with William Patrick Corgan will debut a new, yet to be released song until the official release of ATUM in 2023. The podcast will feature a deeper break down of each track, from Corgan himself, on their forthcoming 33-track musical concept album. The podcast also dives into Pumpkins history and features a classic song in each episode. The first episode's guest is David Bowie's esteemed long-time pianist Mike Garson. More guests to be revealed soon. To learn more, visit link.chtbl.com/thirtythreepodcast  

When The Smashing Pumpkins first emerged out of Chicago in 1988, the world had never heard a band quite like them. They spun together rock, pop, shoe-gaze, metal, goth, psychedelia, and electronic into a kaleidoscope of saccharine melodies, fuzzy distortion, bombastic orchestration, incendiary fretwork, eloquent songcraft, and unshakable hooks. Upon their formation, their sound was different, iconoclastic, and wholly new—and it still is today. As a result, they've sold over 30 million albums worldwide and collected two GRAMMY® Awards, two MTV VMAs, and an American Music Award. Their catalog is highlighted by the platinum Gish [1991], the quadruple-platinum Siamese Dream [1993], diamond-certified Mellon Collie and the Infinite Sadness [1995], platinum Adore [1998], and gold Machina/The Machines of God [2000]. In 2018, they embarked on one of their most successful tours ever, the Shiny and Oh So Bright Tour, followed by SHINY AND OH SO BRIGHT, VOL. 1 / LP: NO PAST. NO FUTURE. NO SUN. Meanwhile, 2020 saw the release of the band's eleventh full-length and latest double album, CYR. As prolific as ever, The Smashing Pumpkins will release their next album on April 21, 2023.