PlayARt loves Record Stores!
1. PERSONALIZED SERVICE.
You are 3X as likely to discover something new shopping locally
2. CONNECT WITH YOUR COMMUNITY.
Bump into friends, enjoy lively streets and sidewalks. Be a part of it!
3. IMPACT LOCAL ECONOMY.
Shopping in your community creates jobs and strengthens where you live.
Shop Local!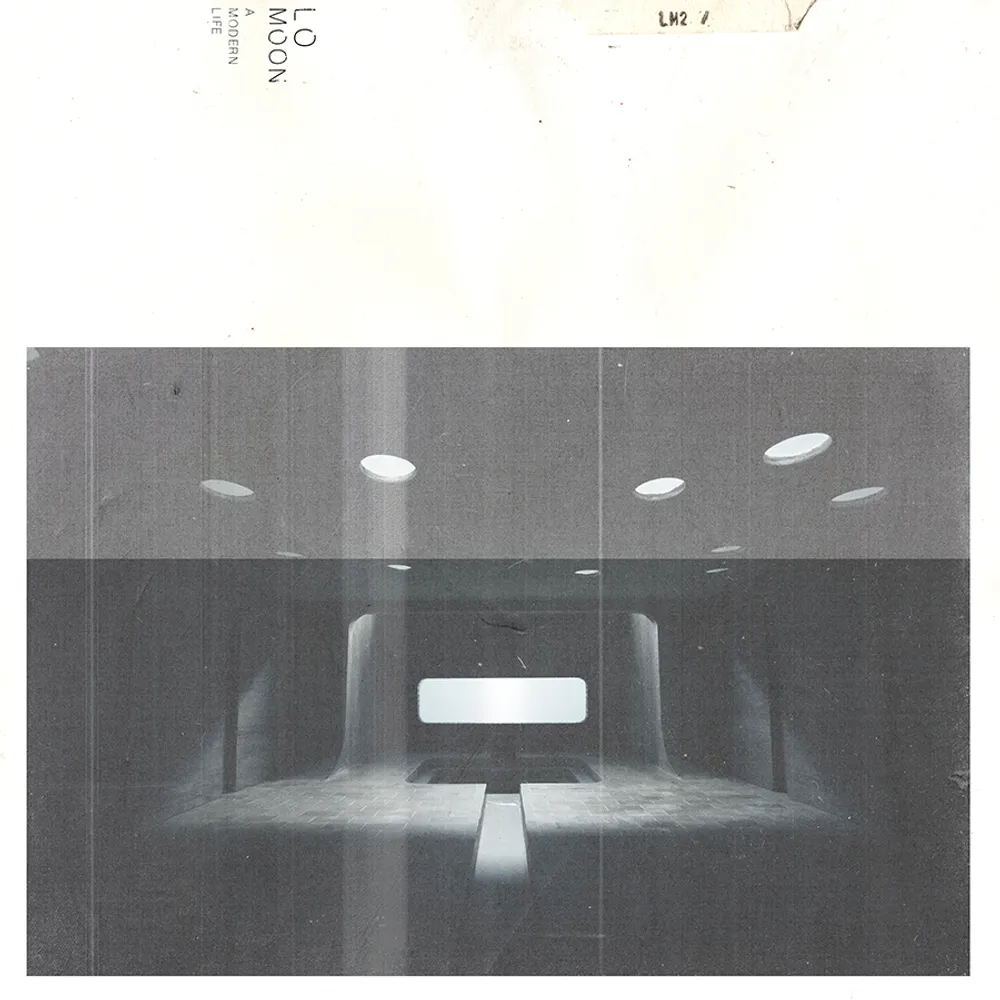 Details

Format: Vinyl
Label: Strngr Recordings
Rel. Date: 02/25/2022
UPC: 793888923911
Visualizers plus on cover videos.
A Modern Life [Indie Exclusive Limited Edition Smokey Clear LP]
Artist: Lo Moon
Format:
Vinyl
DISC: 1
1. Intro
2. Carried Away
3. Dream Never Dies
4. Expectations
5. Deficit of Wonder
6. Modern Life
7. Raincoats
8. Digging up the Dead
9. Eyes on the Prize
10. Stop
More Info:
Like pausing a VHS tape, music freezes the frenetic motion of daily existence. Even if just for an instant, it calms the feedback loop of routine, engages respite, and provides perspective. Siphoning guitar transmissions and a dynamic vocal push-and-pull through a lens of cinematic production, Lo Moon deftly balance expansive soundscapes and eloquent songcraft. The Los Angeles based quartet—Matt Lowell, Crisanta Baker, Sam Stewart and Sterling Laws - ultimately use music to make sense of each day on their sophomore offering, A Modern Life [Strngr Recordings/Thirty Tigers].

"It's about survival'' observes Matt. "Navigating through all that's thrown at us. Maintaining who we are and where we want to be. Music itself has been so powerful for us in our own survival, it can change everything in an instant. As a band, we've got a lot of reverence for it and strive for it. We don't take it for granted."

They never have either…

In 2016, Lo Moon materialized as a fan and critical favorite with the buzzing "Loveless." It paved the way for their 2018 self-titled full-length, Lo Moon, which NPR hailed as ''shimmering, immersive and otherworldly. As intimate as it is anthemic''. Meanwhile, Variety attested, "It possesses a rare balance of pop-inflected songwriting and dense atmospherics that hold each other in check rather than clashing." Beyond acclaim from The New York Times, NPR, Los Angeles Times, The Sunday Times, NME, Noisey and more, Billboard named them among "10 Rock & Alternative Artists to Watch." Between amassing over 50 million streams, the band performed alongside The War On Drugs, Glass Animals, Phoenix, and Air in addition to gracing the bills of Governors Ball, Lollapalooza, SXSW, All Points East and more. The group also made their late-night television debut on Jimmy Kimmel LIVE! followed by The Late Late Show With James Corden.

Following a tour with CHVRCHES, the musicians entered the studio with producer Yves Rothman (Yves Tumor, Miya Folick) to record what would become the next body of work. Various elements fell into place as they also officially added Sterling to the fold in the studio. Their old friend Chris Walla (Death Cab For Cutie), who co-produced their debut, eventually joined them for some of the finishing touches.

In the end, Lo Moon might just inspire you to enjoy A Modern Life a little more.

''The journey of making a record is always winding, every artist will tell you that. We found that all we needed was the connection to each other and the commitment to believe in the music and emotion in the four of us. Great art has the ability to transform, and transport and we know how powerful that can be. We hope this record does that for you and can't wait to play it live. That will be the moment this journey feels truly complete.'' says Matt. 
Reviews: