PlayARt loves Record Stores!
1. PERSONALIZED SERVICE.
You are 3X as likely to discover something new shopping locally
2. CONNECT WITH YOUR COMMUNITY.
Bump into friends, enjoy lively streets and sidewalks. Be a part of it!
3. IMPACT LOCAL ECONOMY.
Shopping in your community creates jobs and strengthens where you live.
Shop Local!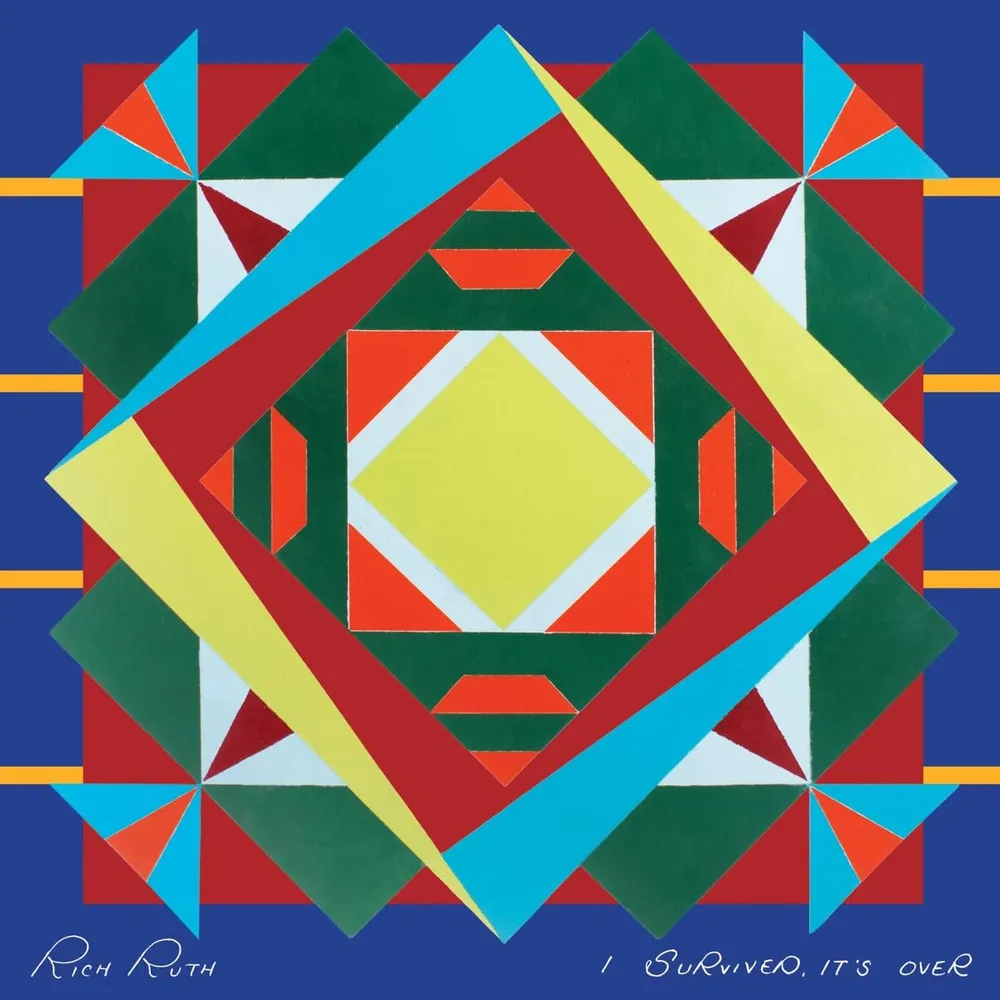 Details

Format: Vinyl
Label: Third Man Records
Rel. Date: 08/12/2022
UPC: 810074421430
Visualizers plus on cover videos.
I Survived, It's Over [Indie Exclusive Limited Edition Opaque Light Blue LP]
Artist: Rich Ruth
Format:
Vinyl
DISC: 1
1. Taken Back
2. Older But Not Less Confused
3. Desensitization and Reprocessing
4. Heavy And Earthbound
5. Thou Mayest
6. Angel Slide
7. Doxology
More Info:
Recorded under a loft bed in the guest bedroom of his Nashville home, Michael Ruth aka Rich Ruth's "I Survived, It's Over" starts in a humble space. And while many contemporary music projects are produced in such an environment, "I Survived, It's Over" sets itself apart in its transformative properties as well as its transparency. 
What we have here is honest sound exploration, session musician-level instrumentation, and a true love for nature run through the fingers of a dude who can channel some acute and undeniable magic. 
Reviews:
"I conceived much of this record amidst the quiet and tumult of 2020 in my neighborhood that had recently been ravaged by a tornado," Ruth recalls, "I spent most of my days working on these pieces between bicycle rides - watching the beautiful Tennessee ecosystem flourish in Shelby Park, listening to Keith Jarrett's The Koln Concert and John Coltrane's Ascension."
Underneath the swell of the strings and the shredding of the guitars, this record has hard working, rustbelt, drum-heavy roots all over it (which makes sense as Ruth hails from outside of Toledo, the album was mixed by John McEntire from Chicago band Tortoise). Many of the flutes, saxophones, pedal steel, and other instruments were recorded remotely because we live in the future, but this only adds to the collage of sampled and sample-able material that Rich Ruth has to offer. The organic relationships between the artist and other musicians on the album is evident even in the compilation style sampling that needs to occur in putting such a project together. 
"Working on this music is a daily meditation," says Ruth. "I constantly experiment with sound until it reflects the way I am feeling and attempt to sculpt something meaningful from it. Through years of being a touring musician, it is a constant inspiration and privilege to collaborate with the individuals that graced this record with their voices." 
And those relationships pay off, because "I Survived, It's Over" is a sonic meal. It's rich (no pun intended) with massive instrumentation that's usually reserved for more symphonic delights. But at the same time it's simple and leaves space to breathe–space you didn't know you needed. 
In his own words; "I Survived, It's Over is a meditation on healing, confronting trauma, surrendering, and finding peace. I wanted to encapsulate the tranquility and disarray found within this process." 
Ruth's heart and the peace that his presence produces is all over this album. And despite his midwestern humility and willingness to brush off any praise, he's put together something really special that carries its own weight. It's the kind of record that only comes around every once in a while and it's worthy of all the head-bobs, acclaim, and celebratory potlucks that Mike and the gang have coming their way. 
"I Survived, It's Over" is a record you should buy for your friend, your foe, and yourself. It'll sit perfectly on your shelf between Alice Coltrane and Hiroshi Yoshimura.