PlayARt loves Record Stores!
1. PERSONALIZED SERVICE.
You are 3X as likely to discover something new shopping locally
2. CONNECT WITH YOUR COMMUNITY.
Bump into friends, enjoy lively streets and sidewalks. Be a part of it!
3. IMPACT LOCAL ECONOMY.
Shopping in your community creates jobs and strengthens where you live.
Shop Local!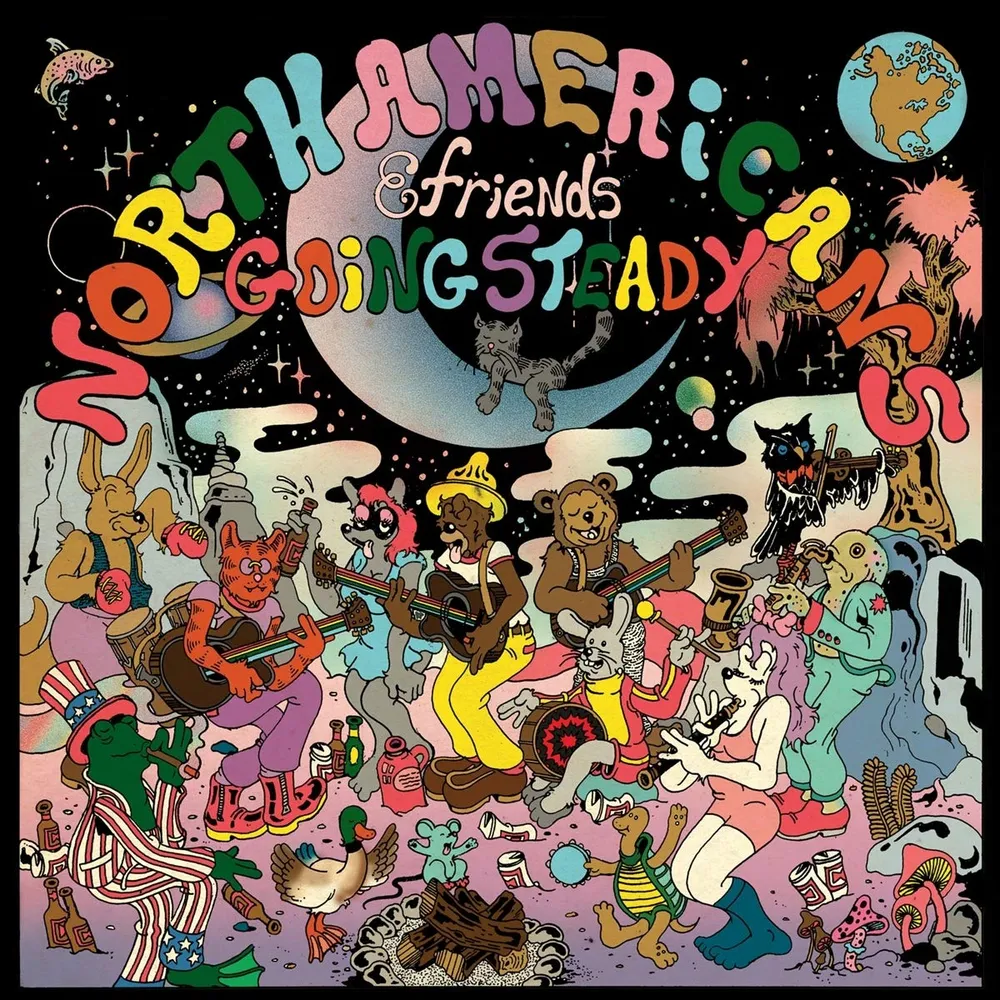 Details

Format: Vinyl
Label: DRIFTLESS RECORDINGS
Rel. Date: 10/05/2018
UPC: 843563103302
Visualizers plus on cover videos.
Going Steady [LP]
Artist: North Americans
Format:
Vinyl
DISC: 1
1. Bleeding Heart Tetra
2. Stanley
3. Going Steady
4. Cutty
5. Sockeye
6. Grayling
7. Alice Lake
8. Tench
9. Northern Pike (Be Kind To Me)
More Info:
Since 2015's Legends, Patrick McDermott has been busy releasing music for other people. Running a record label of his own and managing another, he shepherds dozens of albums from start to finish, from the first inkling of an idea into a physical product that listeners can hold in their hands. This allows or, rather, forces him to examine and reexamine the process of the creation, distribution and consumption of art ad nauseum. With that in mind, he set to construct a new solo full-length record, this time within a simple set of rules. The instrumentation would be limited to two guitars and a synthesizer drone, a more organic and unembellished collection of sounds than any previous work. From that framework arose Going Steady.The early writing process was very solitary and scattered over several months, mostly during the summer of 2017 in Los Angeles following a trip to Stanley, Idaho, a town with a population of 62. Eventually, as songs became more fleshed out, he elicited help from treasured friends. Neighbor and sound weaver Julianna Barwick spent a few days in McDermott's home studio filling in synth lines. Dylan Baldi (Cloud Nothings) lended the lone electric guitar moments and even some whistling. Meg Duffy (Hand Habits, Kevin Morby) layered improvisational acoustic on two tracks. Hayden Pedigo, who releases music on McDermott's label Driftless, came to Los Angeles from Amarillo, TX for a week of musical collaboration and lots of tacos.McDermott's 3rd LP is a sonic departure from previous heavier works but equally contemplative and rooted in observation of the surrounding universe. While Legends explored concepts of mortality and what might be beyond, Going Steady is firmly planted on Earth in a feeling, however fleeting. "This record was dreamed up in those moments where nothing else matters outside of what's directly around you and the company you keep. For me this happens most often in nature and, while this isn't some new, grand notion, I felt it was still a feeling worth exploring, especially in 2018." The meditative 9-track journey is inspired by American Primitive guitar stylings and the ethos of odd-ball artists like Michael Hurley. The musical narrative is patient, repetitive, improvisational and unassuming; shared without premeditation or pretense. It's the kind of record that sits beside you wherever you are. Going Steady is out in September 2018 on Driftless Recordings.