PlayARt loves Record Stores!
1. PERSONALIZED SERVICE.
You are 3X as likely to discover something new shopping locally
2. CONNECT WITH YOUR COMMUNITY.
Bump into friends, enjoy lively streets and sidewalks. Be a part of it!
3. IMPACT LOCAL ECONOMY.
Shopping in your community creates jobs and strengthens where you live.
Shop Local!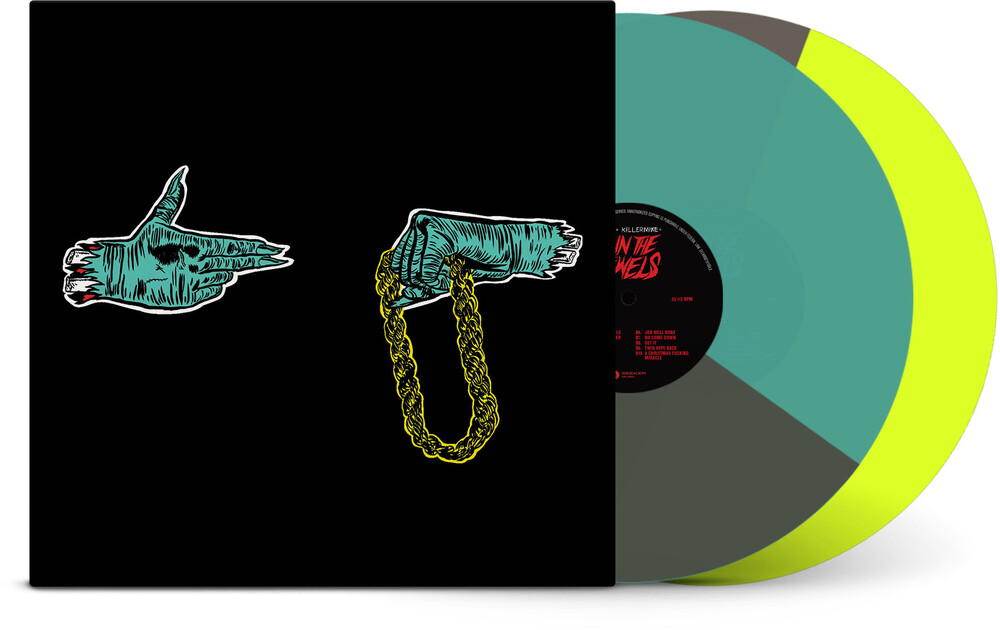 Details

Format: Vinyl
Label: Seeker Music Group
Rel. Date: 10/06/2023
UPC: 8720923098824
Visualizers plus on cover videos.
Run The Jewels: 10th Anniversary [Split Coloured 2LP]
Artist: Run The Jewels
Format:
Vinyl
DISC: 1
1. Run the Jewels
2. Banana Clipper (Feat. Big Boi)
3. 36" Chain
4. DDFH
5. Sea Legs
6. Job Well Done (Feat. Untul the Ribbon Breaks)
7. No Come Down
8. Get It
9. Twin Hype Pack (Feat. Prince Paul)
10. A Christmas Fucking Miracle
11. Run the Jewels (Instrumental)
12. Banana Clipper (Instrumental)
13. 36" Chain (Instrumental)
14. DDFH (Instrumental)
15. Sea Legs (Instrumental)
16. Job Well Done (Instrumental)
17. No Come Down (Instrumental)
18. Get It (Instrumental)
19. Twin Hype Pack (Instrumental)
20. A Christmas Fuckign Miracle (Instrumental)
More Info:
Split-coloured vinyl & printed lyrics. "Run the Jewels - Hip-hop's preeminent collaboration between veteran rhyme-slayers El-P and Killer Mike have gone from a whim-driven underground rap project to a worldwide sensation since the release of their 2013 debut Run The Jewels. Mixing the industrial grime of New York City with the vibrant bounce of the dirty South, they forge hip-hop's future while adhering to the core tenets of it's bedrock: gymnastic displays of skills, incendiary political rhetoric, merciless braggadocio, battle-honed assholery, R-rated punchlines and a back-and-forth that brings the interplay of the shell-toe Adidas era screaming into our contemporary nightmare.Tearing up the music industry rulebook, their self-titled 2013 debut was originally released through a series of website-crashing free album downloads. Featuring Outkast's Big Boi on Banana Clipper and Prince Paul on Twin Hype Back, it's a "rough and rabid ride"; a "swaggering victory lap for two artists at the peak of their creativity"; and been dubbed "one of the best hip-hop records of 2013"." Now available in a special 10th anniversary edition with the original and instrumental album, packaged in a double gatefold sleeve with split-coloured vinyl.
Reviews: